---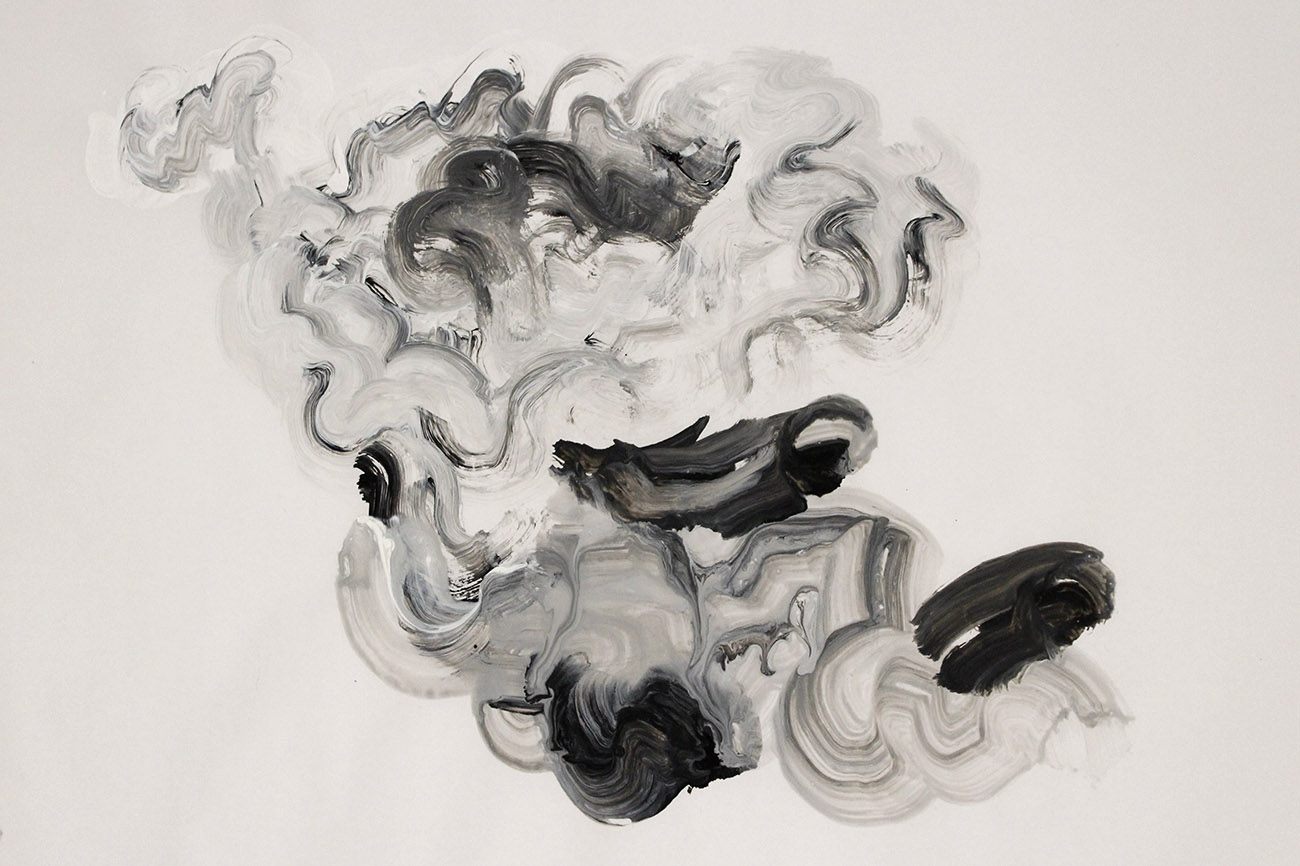 ⚙️ OBJECT / TOOL

Self-Modifying Drawing Tool
---

This tool emerged out of a visual and conceptual interest in erased marks. Erasing is a subtractive process that is both destructive and generative. An erased mark is physical evidence of something that used to be: a memory of what it was and a record of the modifying action that changed it. Working with erasure suggests forms that are in flux, multivalent and unstable.

With these ideas in mind, I worked to create a tool in opposition to itself, that would draw and erase in the same stroke. This expanded to become a modular tool with an interchangeable mark-making center surrounded by a ring of brushes that would immediately modify the mark of the center tool during use. I made a custom inkwell to use with the tool, with separate reservoirs for the center tool and the outer ring.

Through its design, this tool collapses the temporal relationship between the actions of creation and defacement. It inserts distance between intent and outcome in gesture and confounds attempts at clarity. While I was initially most invested in the creation of the tool itself, there is a lot of room to explore the range of the marks that it can make.