---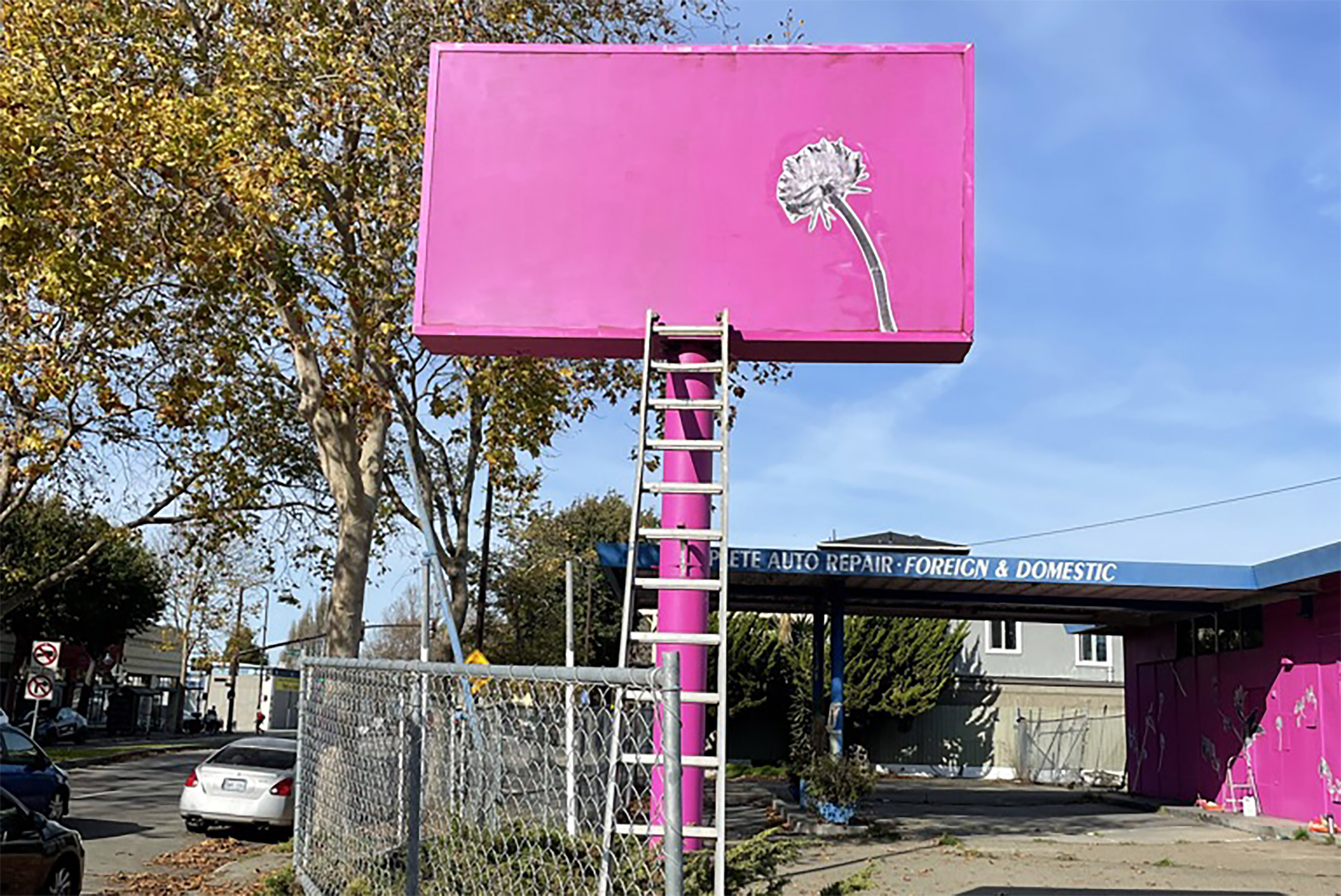 🗯️ EXHIBITION

Neighborhood Herbarium
---
PART I : COLLECTING

---
As part of my thesis work examining ubiquitous and seemingly banal subjects, I began to take notice of the weeds growing along sidewalks and empty lots that I would pass by daily. Borrowing botanical methods helped me to view weeds——often seen as unwanted, self-cultivated plants——through the contrasting lens of deliberate stewardship. I began an ongoing personal project of building a modest collection of plant pressings, botanical photographs, and file folders of information about urban weeds.
Through this practice, I became more aware of the cycles and rhythms of my community: a community that included not only people, but also plants, animals, and environment. I wanted to find ways to extend the relational themes of this focus in a more immediate way, inviting members of my community to participate in plant collection as a method to know and share space.
I asked some neighbors and friends to participate in snipping and pressing urban weeds; thus, my personal plant pressing hobby grew into an effort to build a communally-curated neighborhood herbarium. I gave a few guidelines on ethical sample collection, such as only collecting plants that were abundant and clearly untended. I also shared information about plant pressing and affixing specimens to paper.
After creating a loose system to facilitate the ongoing collection of pressed and dried specimens of plants, a casual herbarium of neighborhood sidewalk weeds began to form. This crowdsourced effort resisted typical archival demands of standardization and precise naming conventions because the collection was about noticing and being present more than longevity or reference utility.
---
PART II : EXHIBITING

---
The ephemerality of this growing collection mirrored the ephemerality of weeds themselves. It seemed that sharing or exhibiting the communal herbarium should be done in a way that likewise reflected the subject matter and the spirit of its content. I was therefore delighted when a fitting opportunity to display samples from the neighborhood herbarium arose out of a collaboration between
GRLGRP
, a womxn-run collective I work with, and
IF/THEN
, a studio and workshop in Berkeley.
Born out of an interest in unused urban spaces, IF/THEN had painted a defunct auto shop "public pink" to reclaim it as public space. The building was to be demolished within about a year of this intervention, and IF/THEN invited GRLGRP to produce a mural on the building before it disappeared.
Echoing IF/THEN's initial act of painting as a form of reclamation, GRLGRP was interested in wheatpasting images of local flora on the building, foreshadowing its upcoming demolition through its reclamation by plants. The group decided to use material from the neighborhood herbarium for this mural by taking scans of pressed specimens and printing them out at large scale.
Displaying specimens from the neighborhood herbarium in this public context felt like an appropriate extension of the democratized way it was compiled. Additionally, sharing images of the pressed weeds in and near the community in which they were collected invited wider participation in noticing what is transitory and overlooked in one's city. The venue of a building on the verge of demolition is a sympathetic backdrop to consider the different cycles of urban change: from the level of plant life to that of infrastructure.