---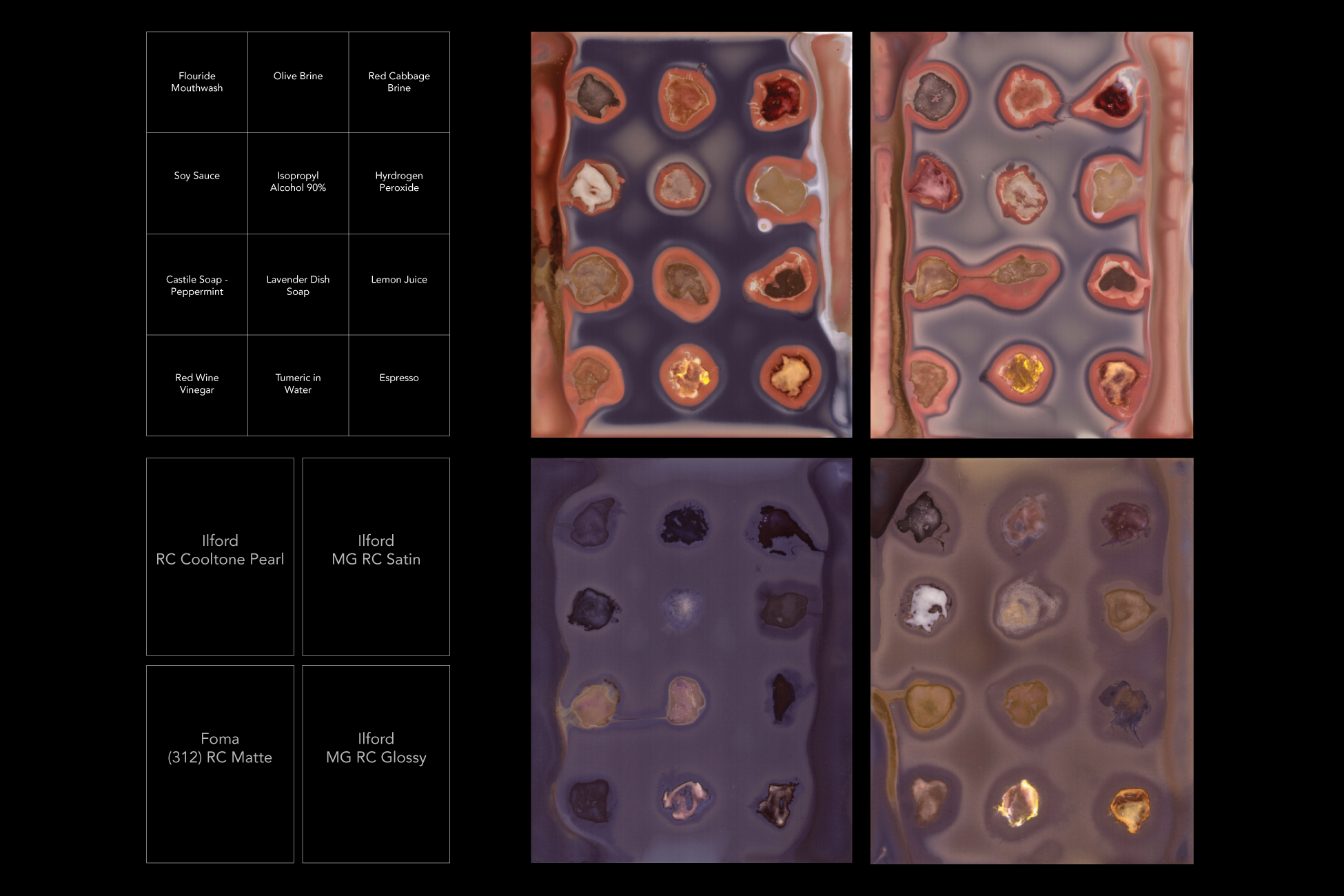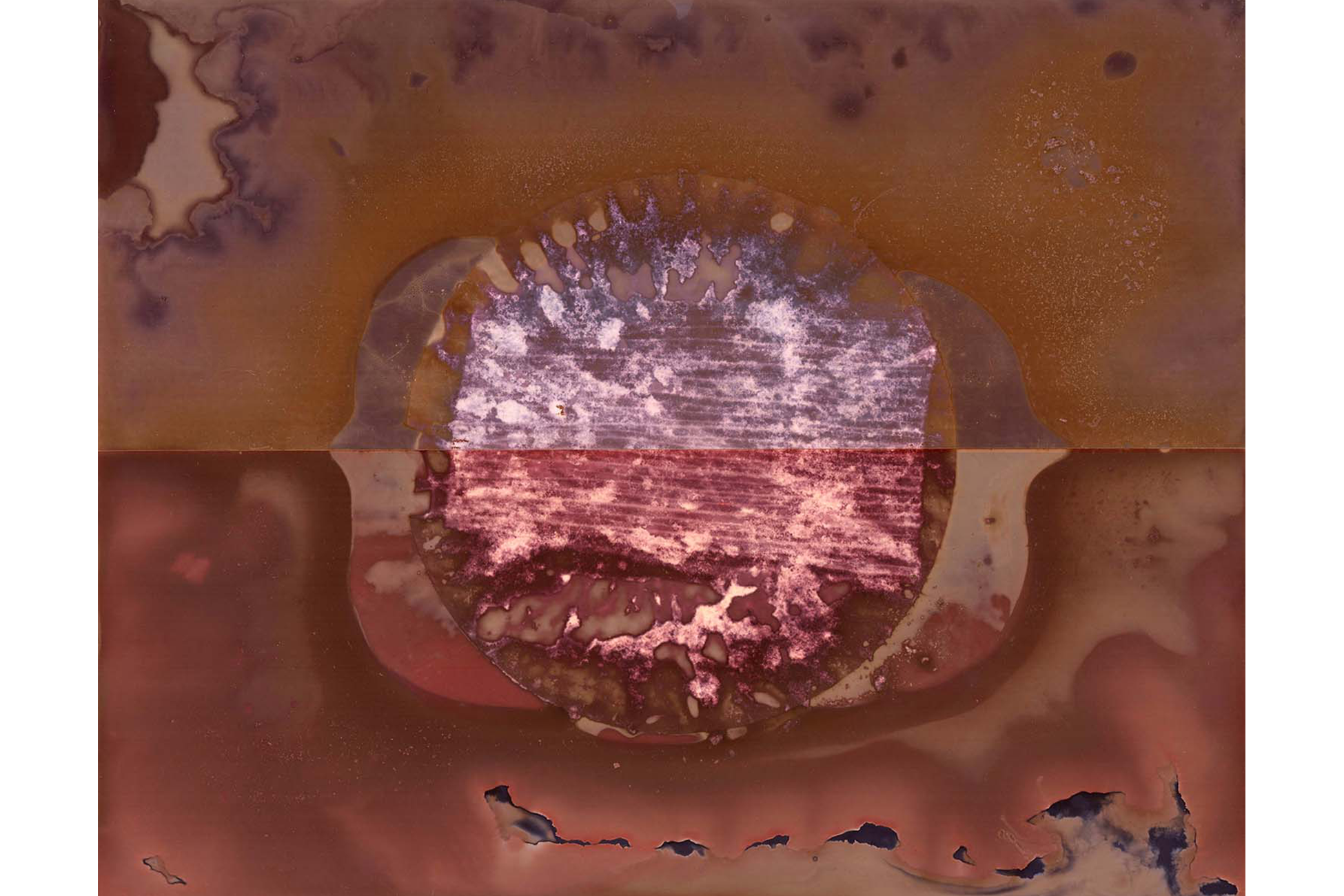 ︎ MATERIAL STUDY

Photopaper
---

Photographic paper is typically used with chemicals that fix an image into its surface. If one declines to use these chemicals, the paper stays reactive to light and its surface remains in flux. Without fixative, any image will fade into obscurity and darkness. Working in this manner is a process of composition and decomposition.

To explore decomposition as a strategy, I began a series of analog photography experiments that initially grew in relation to my plant pressing practice. Using different types of photosensitive paper, I began by pressing plants and exposing them to sunlight, much in the tradition of early botanical cyanotype methods. However, by declining to use any chemical fixer to freeze the traces of the plants, the resultant image continually changes and fades over time, exploring ideas of decay and ephemerality implicated in the process of photographic documentation. These studies also expanded to include pressing of food scraps destined for composting — another subject that helped me think through decomposition in relation to my photograms.

This series is a consideration of material longevity, letting go of the urge to tightly hold onto something ephemeral, and the desire to preserve as a surrogate for memory.

In support of my ongoing production of these prints, I am also continually experimenting with photographic paper as a medium. By systematically testing different fluids, exposure times, and light filtering methods, I add to my understanding and appreciation of this delightfully capricious material.